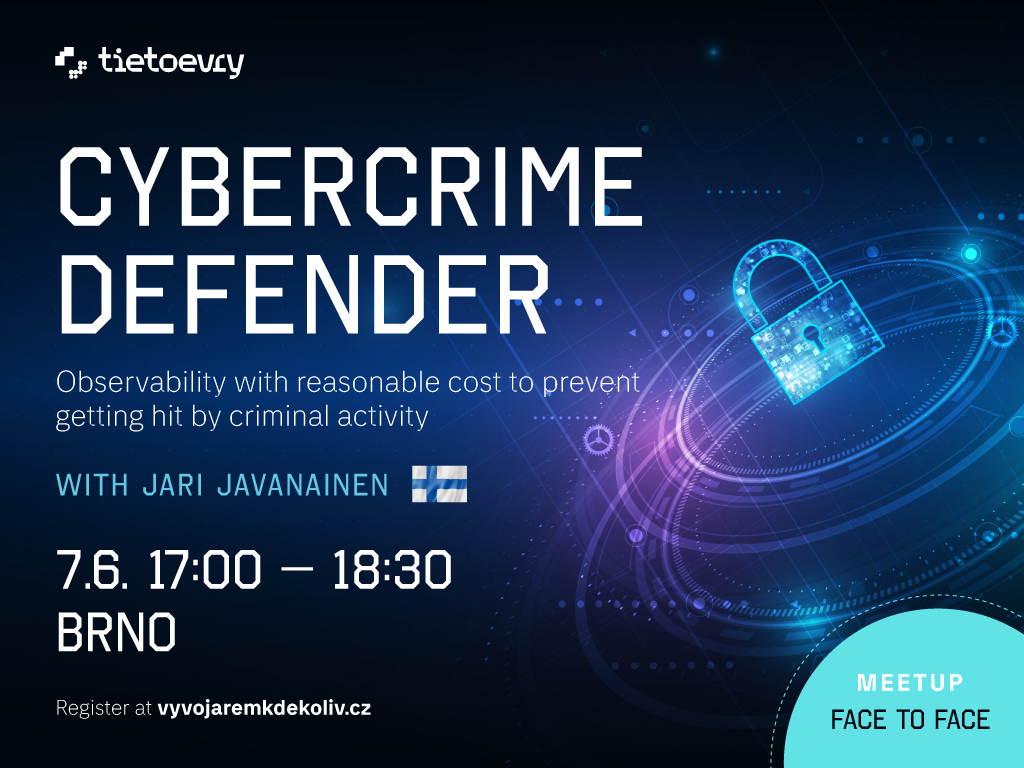 Security meetup: Cybercrime Defender
Face to Face, English, FREE ENTRY, register here
📢Great speaker, delicious refreshment 🌮🍺 and cool topics!
Observability with reasonable cost to prevent getting hit by criminal activity:
1️⃣ How to use free (and commercial) feeds to understand Companies public posture.
First part of the presentation is about our experiences with open and commercial information sources.
What issues one is likely to encounter and why this will be important shortly for companies wanting insurance against cybercrimes.
2️⃣ Lessons learned from IR-cases, how to make Your life easier.
Second part has two parts. Collection of issues in IR-cases were customer made choice of services they like to pay for and go for the cheapest option while expecting top response. Second part is focused on generic what to expect if one gets "ransomwared".
I worked about 20 Years in police. Learning how different criminal activities leverage digital systems but also learning what traces they leave behind, even when technology level is not the target. Have examined from and between usb-stick, 365 account to 25ton kg forklift. I moved to private side in 2017 at that time Tieto. Worked ever since in field in internal security. Focus on internal security issues. Digital world will keep developing. Giving attackers and, not so often pointed out also to defenders, new opportunities. Doors to swing two ways.
"If You look for opportunity to do something with real life impact, specially invent something new and fresh, out the book.
Contact us. We are always looking for those who make the future."
Looking forward to meeting you!