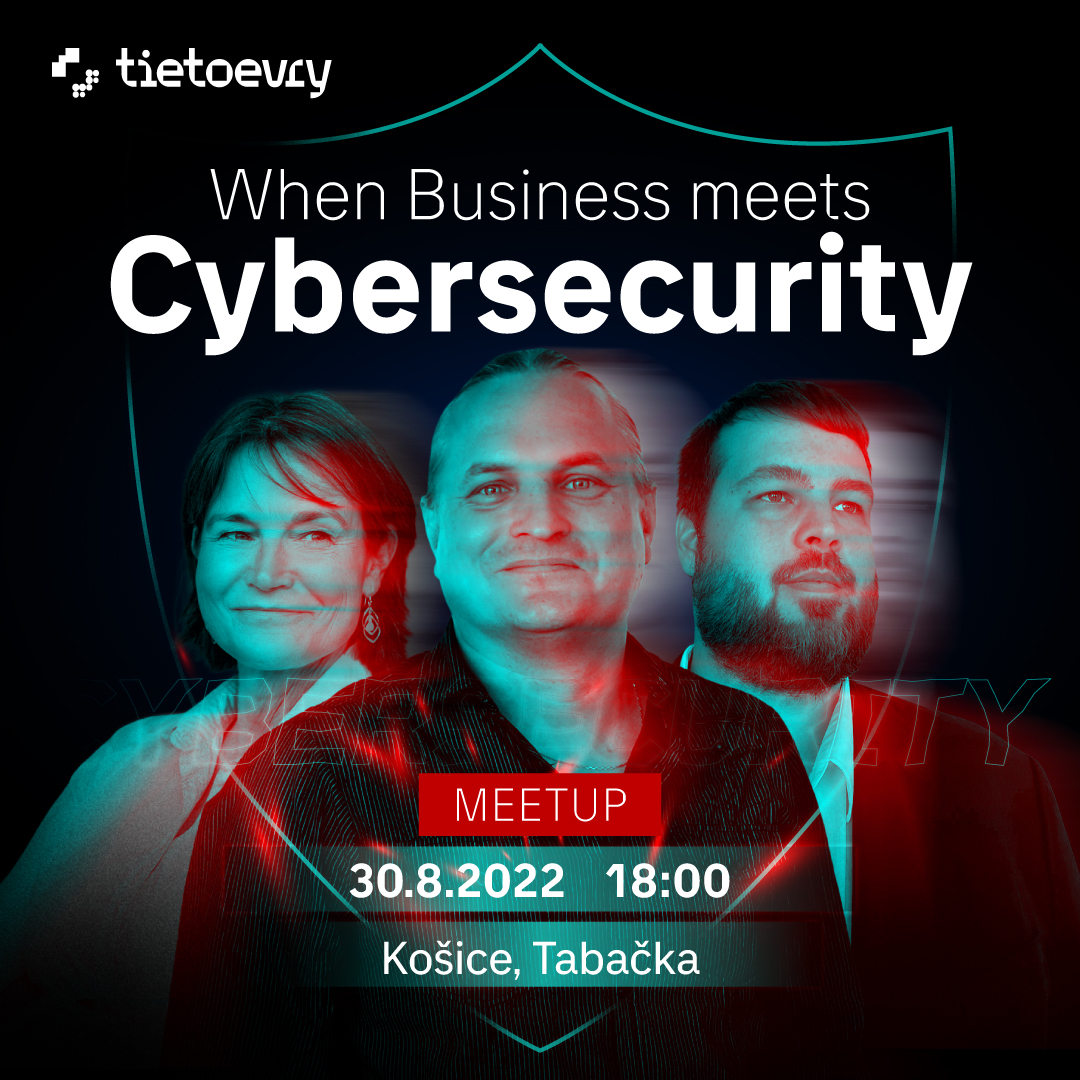 MEETUP: When Business meets Cybersecurity
REGISTRATION IS CLOSED!!!
The capacity of this meetup is already fully booked. We look forward to seeing you at one of the upcoming events. Thank you for your understanding.
In this meetup we will cover these topics: 
✅ The

interaction between customers and partners, what issues and obstacles

must be overcome

to successfully deliver the services

✅ Ransomware and the incidents we have had

✅ Vulnerability management and how it's being done in reality

✅ Border protection as one of

the

key Security deliveries for the customers

✅ The

lifecycle of the service, experiences, technologies used
Speakers:
Maria Nordgren

(Head of Cybersecurity Services) – Tietoevry joined in mid of 2016 as a Head of Security sales in established Tietoevry Security services start-up. From 2019 leading Tietoevry's Cybersecurity unit with a great combination of sense for technical, business, and people-related spheres. Maria is the manager with more than twenty years of experience in innovation of technology products, and bringing them to the global market. Her employment ranges from universities to start-up to an innovative publicly listed company.
P

ř

emysl Blahut

(Head of Cybersecurity Customer Experience) – in Tietoevry from 2005 and all the time orbiting around Security. He has a broad experience in Cybersecurity from team lead to customer-facing perspectives. Skilled in ITIL, Vulnerability management, Customer Relationship Management (CRM), IT Service Management and IT Strategy. Přemek combinates a strong Security services professional approach with people leads enthusiasm.
Lukáš Kaloč

 (Senior Security Specialist) – a tech enthusiast working in Tietoevry since beginning of 2020. Always ready to learn new fascinating technical stuff.Previous experience as network engineer, now in Tietoevry focused on cybersecurity – architecture, infrastructure and operations (generally Blue team – perimeter defense).His main focus at the moment is Palo Alto Networks platform (NGFW, XDR, Cortex, Prisma, XSOAR) with main responsibility as a SPOC for GlobalProtect VPN, plus technical responsibility over several customers.
This event is for FREE, REGISTER HERE!